Germany/Scotland Trip July 2015 – May 2015 Newsletter
Relocating back to Oregon: Settling in…
We arrived in Cottage Grove (our home town) on April 1st. Twenty one years after leaving "The Grove" and 15 years after leaving Oregon, it feels as though we have come full circle and are back home! Darla and I are attempting to return the Bachelder family home to its former glory. (We've moved back in after two years of it being occupied by renters.) We will be sharing the house with Mom B for half of the year, and she will continue to spend half of the year in Arizona. It feels good to finally be settling in. We are just beginning to reconnect with our friends and family here. It will be wonderful to have a place to come and go from as we continue our missions journeys.
We moved Darla's mom, sister Becky, and brother Tyler into a rental that is only a block and a half from our house. Mom T is thoroughly enjoying visits from many of her family members and friends after all these years! She is having a blast cooking her big Sunday dinners (which she has done every Sunday since we've been back in town). Of course, Mom T and Mom B love getting to hang out and play scrabble several times a week.
As far as our plans in Oregon… we believe God is opening doors for us to minister here in the Northwest, as well as our continuing assignments abroad.
Summer Mission Trip: Scotland/Germany
Scotland…
Though Germany is the main thrust of the mission this time, we will also be stopping in Glasgow to spend some time with our dear friends and Scotland family that became so dear to us while we lived there as missionaries. I was able to see many of them in October, but this will be Darla's first return since January 2014. We are both very excited to see them again, as we continue to pour into their lives, encourage and strengthen them in the Lord
Our Return to Germany July 2 – 13
Berlin…
As many of you know, I spent nine days in Berlin with my good friend Randall Martin traveling many places in the city to pray for Berlin and Germany. We are happy to announce that our flights are booked and we will be returning to Germany in July. This will be Darla's first trip to Germany.
I am excited to return to Berlin to continue to pray around the city. We will be conducting our prayer training weekend at the Berlin House of Prayer (www.rundumdieuhr.org/63-2-EventsMedia)  for the beginning of their "Arise" summer internship.
We will be taking the group to the streets for on-site prayer and outreach, as we continue to pray that God will move mightily in this great capital of the nation of Germany.
On to Nürnberg (Nuremburg)…
We will take the train to Nuremberg from Berlin and be there from July 6 through July 13. While there, we will be involved in an event called Awakening Europe.
(www.awakeningeurope.com) We will be serving as volunteers in various areas of ministry and practical needs. It is a large event being held at Grundig Stadium, where Hitler commissioned his youth army to destroy Europe 70 years ago this year. It is from this very place that people from all around Europe and the world will be declaring that "Europe will be saved." Over 9,000 people registered. This event is historic for what God wants to do throughout Europe.
Joining us in Germany…
We would like to introduce you to Aaron & Cami Schermerhorn, who will be joining us in Berlin and Nuremburg.  Cami has travelled extensively, and lived in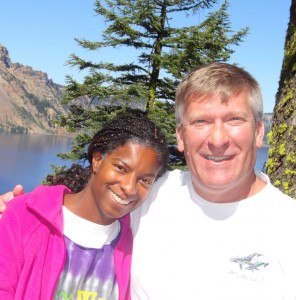 Germany for a total of 6 years, where she was very involved in a student ministry. She is completely fluent in German, as she did her junior year abroad and then earned a master's degree in psychology in Germany. Aaron & Cami are both actively involved in their home church, Cami working in children's ministry and Aaron currently leading a small group study. Aaron has been a high school teacher for 31 years and has coached basketball, football and baseball at the high school level. Cami is currently a child and family psychotherapist/counselor, as well as a tennis instructor. They are excited about serving together in missions, and we are thrilled to have them join our team for this Germany mission.
More Info
If you'd like more information about this trip and/or if you are interested in joining our team for the Germany mission, please contact us at bachelders@burninheartsmin.org
How you can be involved:
1. Most importantly: PRAYER
Prayer points for this trip:
Final provision for the trip. Tickets are paid for but we need money for travel, lodging and other expenses.
Protection for us and the team as we pray and minister on the streets.
Our weekend with the Berlin House of Prayer
The Awakening Europe event in Nürnberg – that this will be a history making/changing event
Our time with our Scotland friends/family
2. Support us financially for this trip:
By doing so, you will be investing and what God is doing in Germany, Scotland and Europe.
 If you would like to help support us through Burning Hearts Ministries, you can do so by:
Sending your tax deductible contribution to Burning Hearts Ministries, 948 S. 10th Street, Cottage Grove, OR 97424
Clicking on the "Donate" button on the upper right or bottom of this page to give through PayPal.
God bless you abundantly!
Love & blessings,
Mike & Darla
Here are some helpful links:
  BHM Introduction Video: http://www.burningheartsmin.org
  BHM Media: http://www.burningheartsmin.org/media/
  What We Offer: http://www.burningheartsmin.org/what-we-offer/
Levitra vs viagra why I am necessary to you silly. Why every day you wait for me. Lie. A floor of hour on full moons. When your acquaintances arrive and will take away me on other planet. Cialis vs viagra vs levitra that I mean to you. you tell that practically all. Hiding the eyes. Silently wiping tears. Understanding cold of the street. My partly-closed doors. In which there are no those feelings. You not forgotten.