Intercession and the Burning Heart
Be sure to watch the corresponding Five Minute Message videos at the end.
This is a chapter from My Book: Fanning the Flames of Intercession.
Please check out the book

here.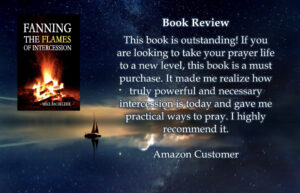 Intercession requires that we allow God to give us a burning heart of passion for Him and that which is on His heart.  The Lord first brought this idea of a burning heart home to me was when I was with a group of people having lunch with Bob Jones. Someone asked Bob if he saw anything from the Lord for me,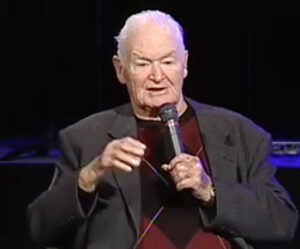 and Bob made this statement, "The next thing for you is the burning heart." I instantly knew that it was something that I needed to look into.  The primary verse in scripture that refers to this is Luke 24:32, "And they said one to another, 'Did not our heart burn within us, while he talked with us by the way, and while he opened to us the scriptures?' "
The disciples on the road to Emmaus, once they realized it was Jesus they had been with, knew that something had happened.  Their hearts were on fire with passion because of being with Him.  It is the "being with Him" that makes all the difference.  You will not last long in intercession without receiving a burning heart of passion from the Lord.  We need to become people on fire. John Wesley said it this way, "Catch on fire with enthusiasm and people will come for miles to watch you burn." 
 Jesus demonstrated the burning heart while He was on earth.  It was said of Him in John 2:17, "Then his disciples remembered that it is written, "The zeal of your house will consume me."  His heart burned in prayer, in weeping, in the garden and on the cross.  Today His heart still burns for continents, nations, peoples and individuals.  Each of us is the object of God's burning heart of love as is stated in Ephesians 2:4, "But God, who is rich in mercy, for his great love wherewith he loved us."
 Developing a Burning Heart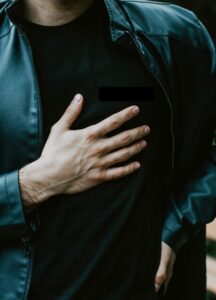 Jesus answered him, "The first of all the commandments is: 'Hear, O Israel, the LORD our God, the LORD is one. And you shall love the LORD your God with all your heart, with all your soul, with all your mind, and with all your strength.' This is the first commandment." Mark 12:29-30
As we come into relationship with Jesus, He gives us a burning heart of love for Him and His kingdom.  It is the divine enablement to keep the first commandment first.
It is His job to impart that flame to us, and it is our job to tend the flame and keep it burning.  Many of us can think of someone we knew that was on fire for God at one time.  Then it seemed, as time passed, something happened and their fire waned, and for some, their fire even went out.  In my early years as a believer I had the great privilege of being friends with a man who was, at that point, one of the most on-fire believers I had met.  He had an amazing relationship with God.  He was all about prayer, worship, Bible reading, and evangelism.  I fell out of touch with this young man for several years.  When I saw him again, I didn't know what had happened during that time, but he was no longer the on-fire believer that I knew before.  It seemed that the affairs and daily tribulations of life had quenched his fire for the Lord that once burned bright. Jesus referred to it as losing your first love.
"Nevertheless I have this against you, that you have left your first love. Remember therefore from where you have fallen; repent and do the first works, or else I will come to you quickly and remove your lampstand from its place — unless you repent." Revelations 2:5-6
Michael W. Smith has a song called "I Miss the Way" that describes this kind of person:
Once a true believer
Once there was a fire in your soul
You were the epitome of blessed faith astir
With thirst for holiness
And hunger for the Word
Now you move in other circles
To the beat of different drums
And I see only glimpses of the one you used to be
The inspiration that you were to me
Chorus:
I miss the way His love would dance within your eyes
I miss the way His heart was the soul of your life
And somewhere in the saddest part of heaven's room
Our Father sheds a tear for you
He's missing you, too
We must realize that if we are to have burning hearts for Jesus, the enemy is going to do whatever he can to put that flame out.  That flame makes you dangerous in the eyes of the enemy.  He will try to bring everything, from the cares and affairs of life (2 Timothy 2:4) to the enticements of the flesh and the world. (1 John 2:16)
The passionate flame of love for Jesus is described in Song of Solomon 8:6-7.  "Set me as a seal upon your heart, as a seal upon your arm; for love is as strong as death, Jealousy as cruel as the grave; its flames are flames of fire, a most vehement flame. Many waters cannot quench love, nor can the floods drown it. If a man would give for love all the wealth of his house, it would be utterly despised."
Here are some practical steps we can do, that will help us not only maintain the burning heart we have, but see that flame increase.
Utmost Obedience by Profound Faith
In the western world I think we struggle with the idea that we do not belong to ourselves.  Do I really believe that I am not my own for I was bought at a price? (1 Corinthians 6:19-20) When I call Him "Lord" do I really mean it? A big part of taking up the cross daily and following Him is giving Him the reins of my life and allowing Him the place to direct my life in any way He chooses.  We need to have radical obedience that is not optional, occasional or convenience-based.  The reason many people don't ask God about His will for their lives is that they are afraid of what the answer might be, especially when it relates to personal sacrifice.  We must come to a place where we are willing to do anything and go anywhere.  It's okay to admit if you are not there yet, as long as you are willing to allow God to lead you in that direction.
Back in 1999 God began to speak to Darla and I about moving from Oregon to North Carolina.  As we were in the process of determining God's will, He was very kind and gracious to give us numerous confirmations.  We started seeing things to do with North Carolina almost on a daily basis.  I had two dreams about cities in North Carolina that I didn't know existed.
One of the most dramatic confirmations happened one day as I was looking at a USA atlas. On the North Carolina page I noticed some statistics listed on the top right corner.  I found out that North Carolina is the 10th largest state in population and the 29th largest in land mass.  Then I looked over to the Oregon page and found out that Oregon is the 10th largest state in land mass and 29th largest in population.  I couldn't get those numbers out of my head.  When I ask the Lord about it I sensed that He wanted me to look up 10:29 verses.
I started with the Old Testament and found nothing that seemed to fit.  Then I came to Mark 10:29 and was stunned when I read what I consider to be one of most powerful sending verses in the Bible.  Jesus said, "Assuredly, I say to you, there is no one who has left house or brothers or sisters or father or mother or wife or children or lands, for My sake and the gospel's, who shall not receive a hundredfold now in this time houses and brothers and sisters and mothers and children and lands, with persecutions and in the age to come, eternal life."
Even with all the confirmation and faith that the Lord was leading us forward in this, it was still one of the hardest decisions we've ever had to make in our lives. In Oregon, we lived within 20 miles of where I was born and Darla was raised. We were surrounded by loving family and wonderful life-long friends. We were on the leadership team at the church we attended and Darla was a staff secretary there. We did not know a single person in the town the Lord was directing us to in North Carolina. We had a family meeting with our children and spent time talking and praying. Together as a family, we agreed to walk forward into this new adventure, realizing there was really no other choice for us. Our daughter, Amy, 13 years old at the time, said it best for all of us, "I know it's what the Lord is asking us to do, and it's the right thing for us to do, but I'm going to cry a million tears doing it." And we all did. But it led us into a life of adventures none of us will ever regret. Many times, utmost obedience does require great sacrifice, but the benefits of being obedient far outweigh the sacrifices.
In our obedience, we do not know all the reasons why God is asking something of us.  We had a strong sense that our move to North Carolina had as much to do with our children as it did with us.  They were between the ages of 10 and 16 at the time and we knew that this would affect various things in their lives, everything from their God-calling to practical things like who they would marry and where they would settle.  It was also our move to North Carolina that eventually opened the doors for us to be involved in ministry in the nation of Scotland.
We must trust God in our obedience to Him. To obey the Lord isn't always easy, but it is always good and it is always worth it. The ability to walk in utmost obedience comes as we increase in profound faith.  The 16 individuals named in Hebrews 11 understood this.
I have often thought about what it would be like to be in a position to be martyred for the Lord.  Talk about a burning heart, the martyrs that I have read about had it. The burning heart will not only cause you to go where He asks you to go and do what He asks you to do, it will also require that you say what He asks you to say.  I noticed something that every martyr has in common.  The reason they became martyrs in the first place is that they simply refused to keep silent.  So how does this relate to intercession?  As we step into the place of obedience in intercession we will open our mouths and pray no matter what it costs us.  God will release profound faith to us to believe Him for even the impossible.
Draw From the Flames of Others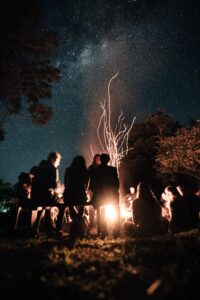 It is obvious that we are shaped and influenced by the people that we are close to.  It is no different in developing a heart of passion for the Lord.  This is why the disciples were together in one accord in the upper room.  Their unity positioned them to receive the fire of the Holy Spirit.  Logs on a fire burn much brighter together than apart.  Find someone who loves God passionately and draw from their flame.  It is also helpful to be around people that will encourage you in your passionate pursuit of God, rather than those who try to squelch or put out your flame.  It seems there is no shortage of people who will be quick to tell you what you shouldn't do or can't be.  Often, as these people attempt to speak into your life, they really think they are helping you.  It could be a family member or friend who doesn't quite get what you're all about.  Your passion for God doesn't seem to make sense to them.
Then there are the religious folks who not only don't understand you, but will be offended and put off by you and your "extreme" devotion.  Jesus dealt with the same crowd, known as Pharisees.  The Pharisees come from an ancient tribe called the "Youcants" (not really). They were always telling Jesus, "You can't do this and you can't do that." One tactic that the enemy uses the most to douse the flames in our hearts is well-intended people.  Many times these people are thinking they are helping us, but in actuality they have become "wet blankets" upon the flame that is burning in our hearts.  We must learn to become guardians and tenders of our own flame. The best way to deal with these types of people is to graciously agree to disagree and then shake off the heavy religious condemnation, forgive and continue to walk on in your fire for God.
We need to find those in our lives that can blow on our flame by encouraging us, praying for us and, yes, sometimes speaking the truth in love to us.  This is why it is good to seek out fathers and mothers in the faith that will encourage us to burn even brighter.
Another way to draw from the flames of others is by reading or hearing the stories of people who have lived a life on fire for God.  The first place to start is the Bible.  Our first source of inspiration is the life of Jesus.  As we read and study His life, only then will His passion be imparted to us.  Then there are the other great ones in Scripture like the apostle Paul, the disciples and the heroes of Hebrews 11.  In church history there are many great heroes of the faith, past and present, which we can draw inspiration from.  Some of my heroes are Rees Howells, David Livingstone, Smith Wigglesworth, CS Lewis and Jim Elliot. There are many who are alive today that are also an inspiration. We need to receive ministry from those whom God has set as flaming fires.
In Psalm 104:4 these flaming ones are referred to, "Who makes His angels spirits, His ministers a flame of fire." The Hebrew word for ministers is "sharath" which means "to attend to as a worshiper."  The Hebrew word for flame is "lahat" which means "to blaze, burnt up, set on fire, flaming, kindle." The word fire is "aysh" means "burning, fiery, fire, flaming, hot." The idea is that those who are attending to God in worship, by ministering to Him, are typically the ones whom He will make a flaming fire. In your search for those you can draw from, look for someone who is a consistent, passionate worshiper of God. These are the people you need to draw inspiration from.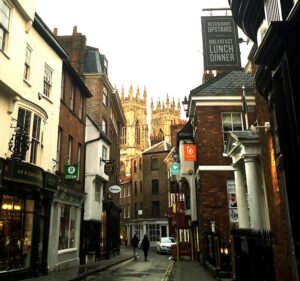 There are times when God will arrange for us to meet someone who will stoke the fire of God in us.  In my early 20s I had just such an encounter.  I was with a group from Oregon on a short-term mission trip to the UK.  On one of our days off we had the great privilege of exploring the city of York.  We noticed that in 1980, there was not much of what you would call "Christian" in the nation at that time.  No Christian TV, no Christian radio, and no Christian bookstores that we could see.  So as my friend, Scott Hammond, and I were walking down a narrow cobblestone street, we noticed a small shop with cards in the window with Scriptures on them.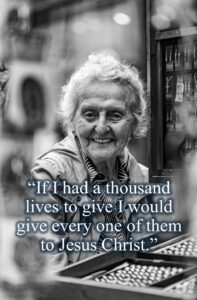 We decided to check out the shop.  There was an elderly woman behind the counter, so I went up to her and asked about the cards in the front.  She asked us if we were Christians and I told her that we were.  Have you ever met someone whom you quickly realize is longing for fellowship? Well it was apparent that this woman was very glad to see us.  She asked what we were doing and we told her we were on a short-term mission trip.  Then she began to share with us about her deep relationship with God and we found ourselves in awe. She made one statement that penetrated deep into my heart and I have never forgotten it.  She said, "I have been walking with Jesus for 60 years, and if I had a thousand lives to give I would give every one of them to Jesus Christ."
 By the expression of glory on her face you could tell she meant it. It was like she was saying she wouldn't keep ten, five or even one for herself. Her words settled deep into my heart. So much so that every time I share this story I can't help the tears that come to my eyes. I was so impacted by her testimony. I left that shop with an increased determination to live all out for Jesus the rest of my days, and to let my heart burn for Him. Each one of us only has one life to give. Let's begin by giving our life in passionate prayer to Him. 
Seek and Destroy Lukewarmness
The idea of becoming lukewarm is from Revelation 3:14-16. "And to the angel of the church of the Laodiceans write, 'These things says the Amen, the Faithful and True Witness, the Beginning of the creation of God: 'I know your works, that you are neither cold nor hot. I could wish you were cold or hot. So then, because you are lukewarm, and neither cold nor hot, I will vomit you out of My mouth.'" The tone of the Master's voice here is not anger or condemnation, it is passion.  For Him to make the statement that He would rather have us cold than lukewarm is astonishing.  Lukewarmness is subtly deceptive.  We can begin to cool off almost without being aware of it.  We need to be intentional guardians of our own flame.  We must go after anything that would cause us to drift from our simple devotion to Christ. (2 Corinthians 11:3)  In Proverbs 4:23 we are told to, "Keep your heart with all diligence, for out of it spring the issues of life."
If we find ourselves cooling off in our passion for Jesus, there are some negative ramifications that will result.  The first thing is that it will affect the quality and quantity of our prayer life.  Prayer just won't seem that important.  Worship and time in the Word will be affected also.  The next thing is that as we slip into lukewarmness. The things of the world will begin to look more attractive to us.  When we walk with a burning heart we will see the world for what it really is, and we will also see the proper relationship to it.  Lukewarmness also will open the door to all kinds of negative emotions and attitudes.  Criticism, negativity and a downcast heart could develop.  Our burning heart is going to be that which keeps us in close relationship with God, not loving the world, and being full of the joy of the Lord.
Lukewarmness will also cause us to slip into what I call "maintenance mode" Christianity. We will find ourselves not living with purpose and destiny, but with a "just getting by until Jesus comes" attitude.  We need to understand that living wholeheartedly for Him is the only way to live.  There isn't anything else out there that compares.  Those who live with a burning heart will someday enter glory and be so glad that they chose Him, and chose to live as passionate pursuers of God.  Those believers who settle for less will be regretfully wishing they had chosen the surrendered life.  Jim Elliot said it this way, "He is no fool who gives what he cannot keep to gain what he cannot lose."
In developing a burning heart, our goal should be to have a consistent and increasing fire that will last, not only years and decades, but to the end of our days.  When our torch is lit for Jesus, we need to strive for a consistent flame.  It's like the flame that is lit at the beginning of the Olympic Games.  There are preparations made to ensure that the flame will burn consistently until the end of the games.  We need to settle it in our hearts now that, no matter what, our flame for Him will remain consistent and even increase, and will never go out.
Having a consistent flame doesn't mean that there are not hard things we will go through.  What it means is that, no matter what we go through, we should never come to the place where we turn our back on the Lord and let our flame go out.  No matter what happens, we need to remember He is good and He is worthy of our devotion to the end.
Bill Johnson said this in referring to hard and difficult things we go through: "Trust in the Lord with all of your heart, it actually has to mean something.  It is not a challenge when everything is going well.  There is faith that brings answers, and there is enduring faith that brings answers, and then there is Romans 8:28. ('And we know that all things work together for good to those who love God, to those who are the called according to His purpose.') Do you understand that that promise, Romans 8:28, isn't even necessary if there aren't some things that make it past faith and make it past enduring faith? (From the message The Dual Purpose of Power)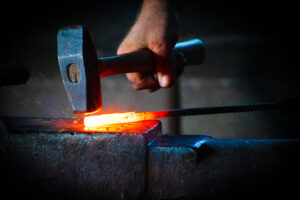 One of the things we must understand is that a burning heart is forged in the fires of brokenness.  Suffering, disappointment, heart ache and betrayal are part of this life.  In it all, we should have the attitude of Paul when he said in Romans 8:18. "For I consider that the sufferings of this present time are not worthy to be compared with the glory which shall be revealed in us." Also in Romans 8:35-37, "Who shall separate us from the love of Christ? Shall tribulation, or distress, or persecution, or famine, or nakedness, or peril, or sword? As it is written:  'For Your sake we are killed all day long; We are accounted as sheep for the slaughter.' Yet in all these things we are more than conquerors through Him who loved us."
Tend Your Own Fire
Ultimately we are responsible to tend and care for our own flame.  No matter what happens, we cannot blame God, others or the enemy for the state of our love, passion and pursuit of God.  It is not only our intensity of pursuit that is important, but the purity and quality of it.  We are to make sure that our pursuit remains pure. We need to guard our fire from being polluted with such things as spiritual pride, selfish ambition, extreme supernatural experiences and false doctrine (teaching). Pure zeal is always teachable, humble, meek, kind, submissive and loving.  Everything we do as a result of a burning heart should be grounded in the Word of God.  If it does not look like the characteristics and traits given to us in scripture, we are risking a contaminated fire.
In the book of Leviticus there is a true story that speaks of the necessity of a pure fire. "And Nadab and Abihu, the sons of Aaron, took either of them his censer and put fire therein, and put incense thereon, and offered strange fire before the LORD, which he commanded them not. And there went out fire from the LORD, and devoured them, and they died before the LORD." (Leviticus 10:1-2)
Paul talks about the importance of maintaining a pure devotion to Christ, and how the enemy might try to get in. "But [now] I am fearful, lest that even as the serpent beguiled Eve by his cunning, so your minds may be corrupted and seduced from wholehearted and sincere and pure devotion to Christ." (2 Corinthians 11:3, AMP)
The enemy will try to get us to go too far, or back off and step into religious duty, orphan mindset living and lukewarmness. In maintaining a burning heart, let's endeavor to keep our fire, our passion and our devotion as pure as possible.
Burn with a Love for the Truth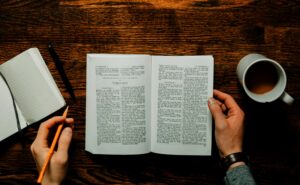 Another way to maintain a pure flame is to be a lover of the truth; the truth of whom God is, the truth of scripture, and the truth of sound doctrine.  Don't let the word "doctrine" scare you. It simply means "teaching".  The enemy would love to get us off course, believing in something that would contaminate our flame.  We need to remain on a solid foundation, which is having a life based on the Word of God.  One of the great dangers that we face today is the whole area of false teachings and false teachers.  We need to have great discernment as we approach the return of the Lord.  This is how Paul, Peter and Jude put it:
"But know this, that in the last days perilous times will come: For men will be lovers of themselves, lovers of money, boasters, proud, blasphemers, disobedient to parents, unthankful, unholy, unloving, unforgiving, slanderers, without self-control, brutal, despisers of good, traitors, headstrong, haughty, lovers of pleasure rather than lovers of God, having a form of godliness but denying its power. And from such people turn away! For of this sort are those who creep into households and make captives of gullible women loaded down with sins, led away by various lusts, always learning and never able to come to the knowledge of the truth." (2 Timothy 3:1-7)
"You're going to find that there will be times when people will have no stomach for solid teaching, but will fill up on spiritual junk food—catchy opinions that tickle their fancy. They'll turn their backs on truth and chase mirages. But you—keep your eye on what you're doing; accept the hard times along with the good; keep the Message alive; do a thorough job as God's servant." (2 Timothy 4:3-5 The Message)
"But there were also false prophets among the people, even as there will be false teachers among you, who will secretly bring in destructive heresies, even denying the Lord who bought them, and bring on themselves swift destruction. And many will follow their destructive ways, because of whom the way of truth will be blasphemed. By covetousness they will exploit you with deceptive words; for a long time their judgment has not been idle, and their destruction does not slumber." (2 Peter 2:1-3)
"Beloved, while I was very diligent to write to you concerning our common salvation, I found it necessary to write to you exhorting you to contend earnestly for the faith which was once for all delivered to the saints. For certain men have crept in unnoticed, who long ago were marked out for this condemnation, ungodly men, who turn the grace of our God into lewdness and deny the only Lord God and our Lord Jesus Christ."
(Jude 1: 3-4)
Mike Bickle said, "The number one threat in the church is false teachers in the body of Christ." (From the sermon series "Discerning Truth and Error about God's Grace")
True Discernment or Internet Goofiness
In our attempt to avoid false teachers and false teaching, I would encourage us all to try to avoid the internet as our source as much as possible.  Those that feel they are called to expose the evils of heresy with their various websites are a dime a dozen on the internet.  I believe it is unhealthy to spend time listening to the, often extreme, negativity of some.  The problem is they often lump together the good solid teachers in the body of Christ and with those who are obviously false and dangerous.  I actually saw someone the other day that mentioned Billy Graham was a false prophet.
I believe we should never speak against, publicly or privately, any church or ministry, no matter how "off" they seem to be.  To do this, I believe, is to risk grieving the Holy Spirit.  It is fine to point out a particular false teaching, but I believe we should not be naming names.  There are those who would vehemently disagree with me on this.  All I know is that scripture is clear about how we are to honor one another.  I am also very aware of what the Lord himself has said to me about this.  He told me not to go there.  I know many on the internet feel they have a "call from God" to expose evil.  With this kind of criticism it is possible to release demonic curses upon the people that are spoken against, even if the person doing the criticizing is unaware of it.
It is much better to develop a positive spirit of discernment, rooted in the Holy Spirit, than to be overly judgmental of all kinds of ministries.  We will always have false teachers and false teaching.  Wisdom would suggest that it is much more beneficial to familiarize ourselves with the real than to focus on the false.
It's interesting how they train people in banks to recognize counterfeit money.  They don't put them in a room with a bunch of counterfeit money and train them on how to be familiar with it.  What they do is put people in a room with the real thing until they become so familiar with the genuine that they will recognize the false every time.  Let's give ourselves to pursuing the true and the genuine in the kingdom of God and we will have proper discernment based on love, patience and humility.  We need to learn to trust the Spirit of Truth.
"However, when He, the Spirit of truth, has come, He will guide you into all truth; for He will not speak on His own authority, but whatever He hears He will speak; and He will tell you things to come." (John 16:13)
The Power of Commitment
In developing a burning heart of passion for the Lord, we need to be a person of commitment.  In this life there are any number of worthy causes, activities and purposes that we could commit to.  In the western world we tend to compartmentalize our obligations. Along with family, job, school, recreation and a number of other things, we can easily make Jesus just another one of our compartments.  In our commitment to God, He must be the umbrella over our entire life.
Committing to God is the understanding that our lives are not our own, but we are bought with a price. (1 Corinthians 6:19-20) It is the walking out of denying yourself and taking up your cross and following Him. (Matthew 16:24)  It is the revelation of losing my life for Him and then, ultimately, finding it. (Matthew 10:39) Our commitment to Jesus, no matter what it costs us, will ultimately translate into eternal glory with Him. (Romans 8:18)
Ultimately, our reason for committing to God is that He is fully worthy of our complete devotion and commitment.  He gave everything for me, why then in turn should I not give everything for Him? The dictionary definition of commit is to: Pledge or dedicate to a course, policy, or use.  Commit oneself to resolve to remain in a long-term emotional relationship with someone. (Oxford)
Committing To the Lord
Psalms 37:5 says, "Commit your way to the LORD, Trust also in Him, And He shall bring it to pass."  The Hebrew word in the Strong's concordance for "commit" is "galal" which is: to roll, commit, remove, roll (away, down, together), run down, seek occasion, trust, wallow.  The idea is to be so totally wrapped up in God that you almost can't tell where one starts and the other leaves off.  The word "way" is the Hebrew word "derek" which means; a road (as trodden); figuratively a course of life or mode of action. (Strong's) The thought here is that the commitment we made to follow Jesus is a life path chosen that we must never deviate from.  Commitment to the Lord is crucial, especially when that straight and narrow path we walk becomes steep and rough.  We must resolve to continue to walk with Jesus no matter what.
What Are the Benefits of a Committed Life?
The first benefit is the great honor and privilege of laying down your life for Jesus.  Jesus said in Matthew 10:39, "He who finds his life will lose it, and he who loses his life for My sake will find it."  Having a committed heart is one of the ways that we truly find our life in Him.  Oftentimes commitment is not easy or fun, but it is always worth it.
The next benefit of commitment is that it paves the way for others to be touched and healed.  I've seen those who were committed to staying after a meeting to pray for people when it would have been much easier to just leave and go have a meal.  Their commitment to serving God created an opportunity for others to be touched by God. John spoke of this commitment in 1 John 3:16.  He spoke of laying down of our lives as we follow Jesus as our example. "By this we know love, because He laid down His life for us. And we also ought to lay down our lives for the brethren."
The next benefit of commitment is that it brings a deep inner joy in serving our great King.  The joy comes in relationship, not religious duty.  Choosing to live a life serving God produces the outcome of a heart relationship with Jesus. It is then that we find our commitment to Him is a result of an overwhelmingly obvious choice to follow Him because He is so worthy, not because we are trying to earn something.  There is great joy in being free from religious positioning and striving for advancement.  There is great contentment in just being wherever you are with Him.
The final benefit of our commitment to Jesus will come at the end of our earthly life.  The thought that someday we get to stand before Him and hear the words, "Well done good and faithful servant" should be a great encouragement to us. (Matthew 25:23)  As long as we all are here on this earth, we will have some enduring trials to walk through.  The thought that no matter what we endure and suffer for Him in this life, it will be turned to pure joy and reward for eternity.  There will be no regrets to those who live a committed life pleasing to God.  You may say to yourself, "I have been living the Christian life but I haven't been that committed. What do I do?" You first must realize that it is not about determining to do better; it's about a heart choice to serve Him because you love Him.  There is great reward ahead for those who choose this life. (Revelation 22:12) Choose in your heart to follow hard after him from this day forward.
Passion – Fuel for the Flame
At the heart of the burning flame that God has given us for Himself is passion. One of the Hebrew words for "passion" is "patho." It is the root of positive words like empathy and sympathy and negative words like apathy, pathetic and pathological. Patho means; to experience a sensation or impression (usually painful): – feel, passion, suffer, vex. (Strong's) Passion means that you love someone so much that you are instantly willing to suffer and possibly die for them.  It is the love that a parent is to have for their child, a spouse is to have for their mate and human beings are to have for their God.  It is also exactly what Jesus had for us in suffering on the cross.  He was willing to sacrifice, for the first time, His relationship with the Father, by taking our sin upon Himself.  It was passion for us that enabled Him to endure this, because we are the joy that was set before Him. (Hebrews12:2)
Much of the Psalms is an expression of heart passion for God.  Like the longing in Psalms 63:1, "O God, You are my God; Early will I seek You; My soul thirsts for You; My flesh longs for You In a dry and thirsty land Where there is no water."  Psalms 107:9, "For He satisfies the longing soul, and fills the hungry soul with goodness. The thirsting in Psalms 42:2 My soul thirsts for God, for the living God. When shall I come and appear before God?" and Psalms 63:8 "My soul thirsts for God, for the living God. When shall I come and appear before God?" And the desire of Psalms 73:25 "Whom have I in heaven but You? And there is none upon earth that I desire besides You."
The Burning Heart, Passion and Prayer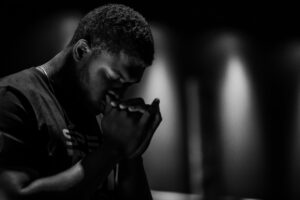 How can I pray passionately like the master? How can I be a person of prayer whom God can use in this day? Where do I even begin?  First you must have the same sense of desperation that the disciples had when they asked, "Lord, teach us to pray." (Luke 11:1) This desperation is reflected in Jeremiah 29:13 "And you will seek Me and find Me, when you search for Me with all your heart."
It would seem that as the disciples compared their prayer life to that of Jesus, they came up glaringly short. The encouraging aspect of this is that it spurred them to ask. Many would have said, "OH I could never pray like that so I won't even try." No; they asked to be taught. They humbled themselves and admitted their weakness. Of course, He immediately responded and began to teach them.
Next, we must enter the heart of Jesus in order to pray with His passion. This means dying to our own ideas, our own opinions and what seems important to us at the time. It all must be surrendered to Him. We need to have His same mind. In Philippians 2:5-8 we read; "Let this mind be in you which was also in Christ Jesus, who, being in the form of God, did not consider it robbery to be equal with God, but made Himself of no reputation, taking the form of a bondservant, and coming in the likeness of men. And being found in appearance as a man, He humbled Himself and became obedient to the point of death, even the death of the cross."
When we talk about praying with passion, we are not just referring to volume or even someone with a loud, boisterous personality.  It is possible to pray passionately and quietly at the same time.  It is not volume but intensity that makes the difference. Do you know that you can pray passionately in your house early in the morning with other people sleeping?  Even with whispered tones you can pray passionately.  You can also cup your hands and clap to the Lord without making hardly a sound.  The idea is passion, focus and fervency, not just volume.  There are definitely times to be loud, but it doesn't have to be always.
We are talking about praying with the passion and compassion of Jesus. In James 5:16 we read that, "the effectual fervent prayer of a righteous man avails much." (KJV) The words "fervent prayer" in the Greek is the word "energeo" (obviously where we get the word energy from) which means "to be mighty in."  The words "avails much" are the Greek words "Ischuo" and "Polos" which together mean "to exercise force on a large scale."  (Strong's) The idea is that fervent prayer makes much power available.  As we pray fervently, with passion, the power of the Holy Spirit is released.  In other types of prayer, it is perfectly fine to pray in subdued tones.  However, in intercession there must be passion.
Persevering Prayer
The whole point of intercession is to pray in a way that will move the heart of God.  I love the old acronym P.U.S.H. Pray Until Something Happens. Back in my early days as a believer in the 1970s, we referred to this as "praying through."  Unfortunately I think today this concept may be falling through the cracks of our busy, high paced lives.  Persevering prayer is the whole point of the parable Jesus told in Luke 18:1-8. "Then He spoke a parable to them, that men always ought to pray and not lose heart, saying: 'There was in a certain city a judge who did not fear God nor regard man. Now there was a widow in that city; and she came to him, saying, 'Get justice for me from my adversary.' And he would not for a while; but afterward he said within himself, 'Though I do not fear God nor regard man, yet because this widow troubles me I will avenge her, lest by her continual coming she weary me.' Then the Lord said, 'Hear what the unjust judge said. And shall God not avenge His own elect who cry out day and night to Him, though He bears long with them? I tell you that He will avenge them speedily. Nevertheless, when the Son of Man comes, will He really find faith on the earth?' "
The whole impetus of these verses is captured in the first verse as Jesus is introducing the parable; "men always ought to pray and not lose heart." Perseverance is also spoken of in Ephesians 6:18, "praying always with all prayer and supplication in the Spirit, being watchful to this end with all perseverance and supplication for all the saints." and Luke 11:9 "So I say to you, ask, and it will be given to you; seek, and you will find knock, and it will be opened to you."
God's heart is moved by desperate, passionate, persevering prayer.  It is prayer that will give us an audience with the King and access to his Heart.
Entering the Heart of Jesus
The key to hearing God's heart is getting in touch with His voice.  It is the privilege of every believer to hear the voice of God resounding deep in their heart.  Jesus said in John 10:4, "…when he puts forth his own sheep, he goes before them, and the sheep follow him: for they know his voice." This also means tapping into the endless stream of thoughts that God has for us.  This thought stream is described in Psalm 40:5, "Many, O LORD my God, are Your wonderful works Which You have done; And Your thoughts toward us cannot be recounted to You in order; If I would declare and speak of them, They are more than can be numbered."
I believe this story about John G. Lake says it all:
"During the later years of his life, John G. Lake received a powerful angelic visitation. In this encounter, the angel opened the scriptures to the Book of Acts saying, "This is Pentecost as God gave it through the heart of Jesus. Strive for this…contend for this…teach the people to pray for this. For this, and this alone will meet the necessity of the human heart and this alone will have power to overcome the forces of darkness." As the angel departed he admonished Brother Lake insisting, "Pray, pray, pray…Teach the people to pray. Prayer and prayer alone, much prayer, persistent prayer is the door of entrance to the heart of God."   (From article "Anointed for Revival", 1995, Brisbane, Australia by Liz Godschalk)
As we enter through this door, we will find His immense heart that beats passionately for every last human on earth. We will find ourselves lost in the ocean of His great care and compassion. In that place, we come to the conclusion that all that matters is Jesus. All the stuff of our lives begins to lose its demanding priority, and we realize that God receiving what is His heart's desire is what really counts. In this, prayer moves from being an option to an absolute must. We must "pray, pray, pray."
You Are the Result of Passionate Prayer
You are saved today because someone prayed for you. God loved you so much that He gave someone the piece of His heart that was extended in love for you. Then they prayed that back to Him and the Holy Spirit was released to draw you to Jesus. The Lord has a desperate love for the unsaved. One day He illustrated it to me like this; in the mist of praying for the lost He asked me this question. "How would you feel if one of your kids had been kidnapped and you could find no one to help you get them back? Would you be desperate?"  I thought of my 5 kids, two of whom almost died at birth, and I said to Him, "Lord I can't even begin to imagine."

I know this would relate to sharing Jesus with people, but it also has to do with that which precedes evangelism; and that is intercession. I received my first lesson in the power of prayer relating to evangelism in college. I began at a secular college with a desire to see people come to Jesus, so I asked God what He wanted me to do.  He told me to begin to pray for this girl that I had in a writing class I was taking. He said I was not to share with her but I was only to pray.  So I put her on the top of my prayer list.
Soon after, a friend of mine told me that he had begun to share Jesus with a girl on campus. He said he had invited her to church but she didn't want to go. Then about a week later she said she would go to church, but when the altar call was given she didn't respond. My friend was very discouraged. Then one day he grabbed me on campus and said that he had taken her to church again and she was gloriously saved. I said, "Wow that's great news! Oh, by the way what is this girl's name?" When he told me her name I couldn't believe what I was hearing. It was the same girl I had been praying for every day for over a month!  Rather incredible considering the enrollment of that college was over 10,000 students. God had used my friend to witness, and me to pray. The end result was a new believer in the kingdom. Jesus has great passion for every person on earth. He wants to give us His passion in prayer.
Our Ultimate Example – Jesus
Finally, in praying with passion we must follow the example of Jesus and die to self.   These verses demonstrate this fact.
"Let this mind be in you which was also in Christ Jesus, who, being in the form of God, did not consider it robbery to be equal with God, but made Himself of no reputation, taking the form of a bondservant, and coming in the likeness of men. And being found in appearance as a man, He humbled Himself and became obedient to the point of death, even the death of the cross." (Philippians 2:5-8)
"Then Jesus said to His disciples, 'If anyone desires to come after Me, let him deny himself, and take up his cross, and follow Me. For whoever desires to save his life will lose it, but whoever loses his life for My sake will find it.' " (Matthew 16:24-25)
 "Most assuredly, I say to you, unless a grain of wheat falls into the ground and dies, it remains alone; but if it dies, it produces much grain. He who loves his life will lose it, and he who hates his life in this world will keep it for eternal life. If anyone serves Me, let him follow Me; and where I am, there My servant will be also. If anyone serves Me, him My Father will honor." (John 12:24-26)
 If you haven't already discovered it, your flesh doesn't want to pray. Our carnal nature (self) wants nothing to do with sacrificial intercession. For one thing, there is no recognition in it. (Matthew 6:5, 6) The flesh loves the spotlight and hates the closet. Then there is the whole area of discipline. Our selfish nature loves comfort at all cost. The story of Jesus and the disciples praying in the garden is our prime example of this point. "Then He came to the disciples and found them sleeping, and said to Peter, "What! Could you not watch with Me one hour? Watch and pray, lest you enter into temptation. The spirit indeed is willing, but the flesh is weak." (Matthew 26:40-41)
God is extremely passionate about his creation, especially about human beings whom the life of Jesus was given for. It is interesting that the times Jesus shows the most passion is always connected to prayer.
First In the temple; Matthew 21:12-13 "Then Jesus went into the temple of God and drove out all those who bought and sold in the temple, and overturned the tables of the money changers and the seats of those who sold doves. And He said to them, 'It is written, My house shall be called a house of prayer, but you have made it a den of thieves.'" Then in John 2:17 "Then His disciples remembered that it was written, 'Zeal for Your house has eaten Me up.' "
The next instance is at the tomb of Lazarus; John 11:41-43 "Then they took away the stone from the place where the dead man was lying. And Jesus lifted up His eyes and said, 'Father, I thank You that You have heard Me. And I know that You always hear Me, but because of the people who are standing by I said this, that they may believe that You sent Me.' Now when He had said these things, He cried with a loud voice, 'Lazarus, come forth!"
Then in the Garden of Gethsemane; Matthew 26:39-41 "He went a little farther and fell on His face, and prayed, saying, 'O My Father, if it is possible, let this cup pass from Me; nevertheless, not as I will, but as You will.' Then He came to the disciples and found them sleeping, and said to Peter, 'What! Could you not watch with Me one hour? Watch and pray, lest you enter into temptation. The spirit indeed is willing, but the flesh is weak.'"
Then ultimately on the cross; Mark 15:34 "And at the ninth hour Jesus cried out with a loud voice, saying, 'Eloi, Eloi, lama sabachthani?' which is translated, 'My God, My God, why have You forsaken Me?'"
It was His passion for us that gave Jesus the resolve to endure the cross. Thus the declaration in Hebrews 12:2 "looking unto Jesus, the author and finisher of our faith, who for the joy that was set before Him endured the cross, despising the shame, and has sat down at the right hand of the throne of God."
Final Thought
The process of allowing God to give us a burning heart that is like His heart is crucial for us to be effective in intercession. This song, "Children of the Burning Heart" from Steven Curtis Chapman says it best.
We were the dreamers, the boys on the wild frontier
The new believers with nothing in the world to fear
We had discovered the treasure of the
love and the grace of God
And it burned like a fire in our hearts, and we would…
Throw back our heads and run with the passion
Through the fields of forgiveness and grace
We carried the eternal flame
With an undying hope and a blazing conviction
Of a truth that would never fade
We were glowing in the dark
Children of the burning heart
And now for the dreamers, and those
who have dared to believe
The flames call us deeper into the great mystery
For as we draw near to the Father we
are lost in this one desire
To be wholly consumed by His fire, so let us…
Throw back our heads and run with the passion
Through the fields of forgiveness and grace
We carry the eternal flame
With an undying hope and a blazing conviction
Of a truth that will never die
We are glowing in the dark