Michael's Story… Our Son's Journey to Surrender
Note from Mike: One of our great joys is to share testimonies of how God is transforming the lives of people. This testimony just happens to be about our own son Michael.  We pray you are blessed by his story.
The Journey Begins…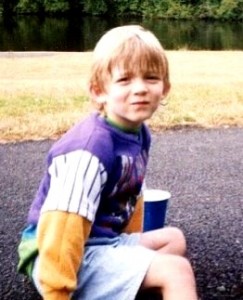 Many of you know that we have adopted three of our five children. Our son, Michael, came into our lives 18 years ago when he was 4 years old. His biological parents were both drug addicts. He had been abused, neglected, malnourished and had been in and out of seven different foster homes during the year before we adopted him. We have walked through many trials and hardships with him as he has struggled to find his way. In his teen years, he rejected us and our God and launched out on a journey of destruction and
rebellious living, taking him in and out of juvenile correction facilities, mental institutions, youth homes, and ultimately to state prison. We have stayed in contact with Michael; firmly believing that one day we would see the fruit of Christ's love that had been poured into His life. We know he has a call and a destiny to reach many for Christ.
In February, 2010 we received a letter from Michael. That letter included a dream that he wanted to share. We now share it with you in hopes it will touch your life and give you encouragement to never give up on praying for those you love!
The Dream:
"I was sitting on a cliff watching as the sun seemed to sink into the ocean. Far below the waves crashed onto the rocks, sending a fresh sea smell with the cool breeze. As the sky shaded from gold to a deep blue, it suddenly felt like gravity had been removed. The feeling of total weightlessness fell on me like a blanket. Then from all around me came a voice, but it was more than a voice… it was like a pulse that vibrated in me, as well as around me. It was a voice of the purest of power, but was soft as silk and flowed smoothly as water at the same time. It said to me, "Prepare yourself, for the time is now!"
Even though I had never heard the voice before, I knew deep in my soul, just as I know my own name, who was speaking to me. I started to cry, and shook with a fear that I never knew could exist. Then it said to me, "Dear Child, why do you weep and tremble at the sound of My voice?" I then said, "Lord, I cry because I have had my back turned to You, and have been fighting You for many years. I have lived a life of sin and have broken many of Your commandments. I fear that I am no longer worthy of Your love and forgiveness." The Lord then said, "Cry no more and fear Me not, my child, for I will always love you. Just as My love will never end, My forgiveness shall never stop. I came not to condemn you, but to tell you that the time is now! Break off the chains of destruction that have bound you for too long! Give up the past, for what's been done is gone and forgotten. I have given you a mighty gift and now I am calling you forth to use it. Now is the time to walk with Me and live by My will!. Just as the fishermen cast nets for many fish, you shall also cast a net… but your many fish will be people!"
I was so overwhelmed that my tears were no longer of fear, but tears of happiness and joy. I knew that God was giving me a chance to redeem myself. I knew in that instant that it was time to give my life completely over to Him. I said, "Lord, I have sinned against You and I am sorry. I surrender my life to You and will do your will til my life is over." He then said to me, "I know you shall, for your life is a map and I have planned your course long before now. So get up and move forth, for My people await you!"
I then woke up with tears still running down my face. I knew that God had come to me and given me a chance to redeem myself and live my life with Him. It is a little past 5:00am, but I had to write this down. I feel it is a major turning point in my life. A start of a new beginning." (Michael Bachelder  February 10, 2010 5:13am)
Excerpt from Michael's letter:
"I had a dream a week or so ago… I woke up and wrote it down the next morning because I know it is a dream from God. It's really amazing!! Then a couple of days ago I was just skimming through my Bible and when I was turning through Romans, something made me stop and read Romans 13: 12-14: (12) "For the night is far spent. The day is at hand. Therefore cast off the works of darkness and dirty rags and put on the armor of light and right living. (13) Walk properly as in the day. Live decent lives for all to see. Don't live in darkness with revelry and drunkenness, or in lust and immoral living. (14) Instead, clothe yourself with the presence of Jesus Christ, and make no provision for the flesh, to indulge in sinful desires." After reading that, I knew that my time had come to fully live in Christ! I'm beginning to rebuild my relationship with Him and with it comes a feeling of joy that I never knew. It's so amazing that I can't even begin to find the words to explain it!" (Written February 21, 2010)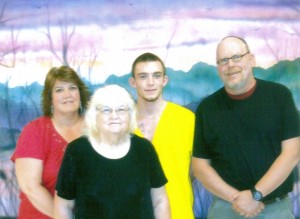 While we were home in the states for a visit in May of 2010, we were able to see our son at the Kentucky State Prison where he is incarcerated. We thought he was being held in medium security, but found out that he is a maximum security prisoner with a 20 hour lockdown. In spite of this hardship, it was obvious that God is working in his life. His countenance was glowing and he expressed great freedom and joy in his new walk with God. The prison authorities made an exception for us and we were able to have a contact visit with Michael, and Darla's mom got to be with us. As a maximum security prisoner, we should have only been able to talk to him on a phone, with a glass wall separating us. But they allowed him to come into the visiting hall and sit with us, as well as give and receive hugs! A special exception that they have never done before in the history of the prison… but they have seen such a turnaround in Michael's life, everyone went to bat for him and special privileges were allowed. We were so excited that we could not contain the tears. Then as we left, Michael broke and wept with us, tears we have not seen in many years. Please keep Michael in your prayers as he continues this journey to a new life in Christ! If any man be in Christ, he is a new creature. Old things pass away, behold all things are become new! (2 Cor. 5:17)
The Journey Continues…
June 23, 2011
We got to visit Michael at the prison again this year… this time for two days in a row. What a precious time we had. He hasn't had a visitor since we were with him during our time in the states last year. Our hearts both broke and rejoiced as we spent seven hours with him, buying him as much food out of the vending machines as he could eat. What a treat for him! As we sat with him in a large room with several other families around tables, we began to have no doubts that God is continuing to work in his life. It is definitely a journey for him… and not always easy… but we are confident that he is making progress in his efforts to turn his life around.
As we discussed with him his future plans to prepare himself for the day he will be paroled (he will go before the parole board in December… and if not paroled then, will have another shot in six months). He knows how important it is to have safeguards in place to continue his forward progress in order not to return to the life he once lived.
As we chatted, we asked Michael if he had experienced any further dreams or special encounters with the Lord since sharing with us the dream that drew him to Jesus last year. He told us he did have something happen that he knew could only be God. And as he shared the story, we both had tears running down our faces. We asked him to write out the experience in his own words and mail it to us. Once again, we share it with you in hopes it will encourage and inspire you to keep believing that PRAYER CHANGES THINGS!!!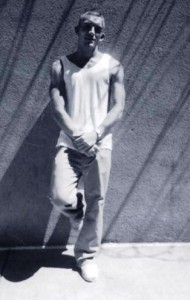 Michael's letter:
"About two months ago I was sitting in my weekly Bible study class that they offer here at the prison. The week's topic for the class happened to be "Forgiveness." As I am sitting there listening, I looked over and saw a new guy sitting towards the back by himself. At first I didn't think much about it, but during the class I kept feeling something pushing me to look at the guy. So I kept sneaking peeks at him, and I could tell he had something on his heart that needed to be brought out and talked about. I don't know how I knew it, but as I look back, I can tell you God was definitely guiding me to this man.
So after class was over, I got up and walked over to him. I sat next to him and told him that God had put it on my heart to ask him if he was okay and if he needed prayer for something. I asked him if there was anything he needed to forgive or be forgiven for. He just looked at me for a moment and then started to cry as he told me what he was in prison for. He told me that three years ago, he had been driving drunk with his 17 year old son in the car when he got into a bad wreck that ended up killing his son. And that ever since then he has been killing himself over wondering if his son could ever forgive him for what happened.
Right then I knew God had placed me in this man's life to help him know his son had forgiven him. So I asked him if he would allow me to do a "forgiveness sit in" with him. I explained how I had gone through the same thing at my church in NC in the Healing Rooms. He grasped my hand and said, "PLEASE… I need to know that I am forgiven." So we bowed our heads and I asked God to open his heart and his soul so that through me he can find forgiveness from his son, and that he will know the truth that his son has forgiven him and loves him so much. Then I stepped into first-person, speaking as his son, and began to express forgiveness to him.
When we got finished, he looked at me and I could see it in his eyes that something in him had changed. Almost like a veil had been over his eyes and had now been removed, and he was seeing things in a whole new w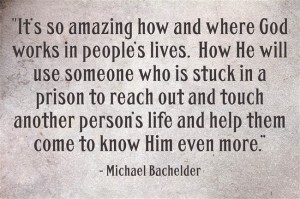 ay. He told me that for three years he had feared his son would never forgive him; that on a few occasions he had been on the verge of suicide because it tore him up so bad. But now he knows his son has forgives him and he knows that his son is in God's kingdom waiting to see him again one day. He got up, gave me a hug and told me that he didn't know who I was, but one thing he knew was that God must have plans for me.
Since then, we have kept in touch by letters and you can tell just by his writing that he's moved on and is beginning to strengthen his relationship with God.
It's so amazing how and where God works in people's lives. How He will use someone who is stuck in a prison to reach out and touch another person's life and help them come to know Him even more." (Michael Bachelder June 20, 2011)
If you would be interested in writing to Michael, he would love to receive any correspondence of support and encouragement as he continues his journey. He says the most exciting time of the day is mail call…. just sitting there hoping he will have a card or letter from someone. He would cherish your prayers as well.