July 2018 Newsletter
Wow. How the time has been flying by. It's been since August of last year that we did our last update. A lot has happened since then. Here are some of the highlights.
Trip to Germany and Iceland
We had an amazing trip in September to Berlin, Germany and Reykjavík, Iceland. I went with my good friends from Oregon, Randall and Nancy Martin. Darla was unable to join us due to her responsibilities as a caregiver for her mother and disabled sister and brother. We had a wonderful time in Berlin reconnecting with Berlin House of Prayer, gathering with 7000 pro-lifers for the Berlin March for Life, and praying in and around the city. One of the highlights of our time in Berlin was praying at the Reichstag. This is where the German parliament meets to make laws. We were praying into the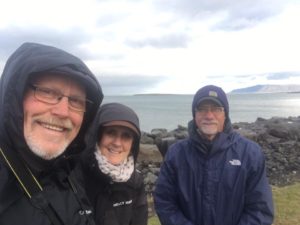 horrible phenomenon of legal prostitution in Germany. Since then we have seen articles indicating that the government is making changes to their prostitution laws in the right direction. God is moving in Germany!
We also spent three days in Reykjavík, Iceland to pray for that nation as well. It is a very interesting place. There is a real resurgence of paganism there, as well as some disturbing trends in abortion and such. We had a wonderful time praying around the city of Reykjavík. We also connected with, prayed with and ministered to the Icelandic House of Prayer director.
Joy Church UO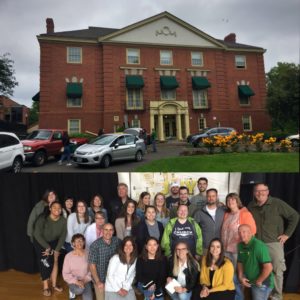 Since last September we've had the great privilege of serving as the campus pastors for a Joy Church Eugene outreach on the University of Oregon campus. We began meeting on campus at the historic Gerlinger Hall. We loved being with college students each week and seeing God move in their lives. We feel it was a great privilege for us to be involved in what God is doing on the U of O campus.
Relocating to North Carolina
The first part of this year, we began to feel it was time for us to relocate back to North Carolina. Being away from our kids and grandkids was only one of the motivating factors. Darla's mom was told that the house she was renting was being sold, so she asked us to "take her home," back to North Carolina where her husband is buried and where many of her family live. So, on May 31, we loaded a 26 foot moving truck with all of our belongings (2 combined households) and took a 12 day, cross-country trip, visiting family along the way.
We now have settled in a wonderful home in Valdese, NC; an amazing provision from the Lord, perfectly suited for our needs as a combined family. Darla's Mom, sister and brother have the main floor… each with a full bathroom to go with their bedrooms. Darla and I have a full basement apartment. The set up is perfect for our continuing role as caregivers. It has been great to reconnect with family and friends in the area. And, of course, we are thrilled to be closer to our daughters and our grandkids!
Preaching in Asheville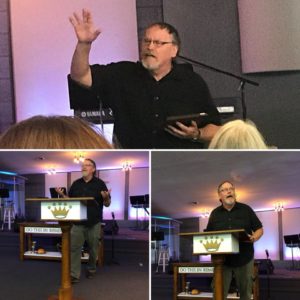 Shortly after arriving, we took the hour long drive to the Asheville area to visit our home church there. I had the great privilege of preaching at King of Glory Church on June 24. I preached a word on Praying for the Nations. It was very exciting to see God activate people in prayer for the nations of the earth. It was wonderful to see all of our friends there again.
We believe God will lead us to just the right church family in our new area. We are excited to see what He has planned for us here, and what assignments he has for us during this season.
We do appreciate all of you who follow our adventures, pray for us and support us. We are truly grateful for your continued prayers during this new season. We will try to do better with keeping more current on the updates in the future, as the adventure continues…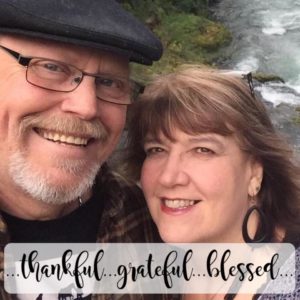 How you can be involved:
1. Most importantly: PRAYER
Please pray for:
• Direction and open doors for ministry in North Carolina, the US, and the nations.
• Making the right connections with pastors and leaders.
• Continued provision
• Protection for our kids and grandkids.
2. Support us financially
If you would like to help support us through Burning Hearts Ministries, you can do so:
• In the USA: Send your tax deductible contribution to Burning Hearts Ministries, 1143 Church St NW , Valdese, NC 28690
• You can also go to our website HERE and click on "Donate" to give through PayPal.
God bless you abundantly!
Love & blessings,
Mike & Darla
Here are some other helpful links:
BHM Introduction Video: https://www.youtube.com/watch?v=X0D3jV_ysps&feature=youtu.be
BHM Media: http://www.burningheartsmin.org/media/
What We Offer: http://www.burningheartsmin.org/what-we-offer/