March 2015 Newsletter
The Super Bowl Prayer Assignment
Many of you may not know that the Super Bowl is considered the largest human trafficking event on the planet. Back in November the Lord gave me an assignment to go to the Super Bowl stadium, which is about seven miles from our house, 3 to 4 times a week to pray about the subject of human trafficking as it is connected to the Super Bowl. It was an incredible time as I circumvented the stadium and asked God to intervene in this situation. I was asking Him to make this the least human trafficking Super Bowl in history. We linked in prayer with an organization that came in from Atlanta to minister to and rescue those being trafficked. Here is a link to their recap:
http://outofdarkness.org/greater-things-super-bowl-recap/
Here is the link to a couple of YouTube videos that I put out at the time asking for people to join me in prayer: http://www.burningheartsmin.org/2015/01/human-trafficking-super-bowl-xlix-a-call-to-prayer-burning-hearts-ministries/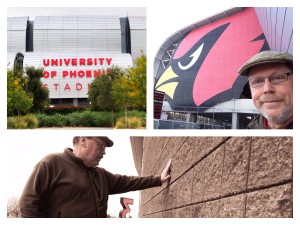 The day after the Super Bowl, I received a news article that reported this:
"A two-week national undercover operation leading up to last Sunday's Super Bowl netted the arrests of 570 would-be sex buyers, 23 pimps or traffickers, and the rescue of 68 victims."
Also, something very interesting happened the Friday night and Saturday night before the Super Bowl. We received torrential downpour rain in Phoenix. This is something that happens very seldom, and not usually this time of year. We felt like this was somehow going to curb, or at least slow down, prostitution on that weekend. Please continue to join us in praying for the subject of human trafficking.
What's Ahead for 2015
Moving… Again
We've been in Phoenix a year now and it has been very good to be on this adventure with the Lord and reconnect with family again.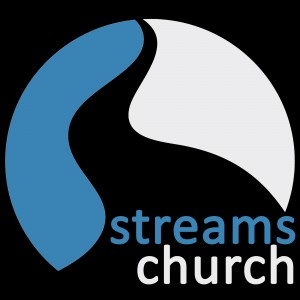 God has also connected us with a wonderful church here in Phoenix called Streams Church. (http://www.streamschurch.org)
We have been very blessed to be a part of the Streams family. I have been playing weekly with the worship team and Darla & I both assisted in teaching a 12-week Marriage Mentoring course. We have both also had opportunities to meet with, encourage, mentor and support young men and women, individually as well as couples, during our time in the desert. We will continue to stay in relationship with them and are very excited about the relationships we have cultivated in our short time here. We will be doing a Prayer Culture Seminar the weekend of March 13th & 14th and are excited to help lead the church on to the next level in prayer.
At the end of March, we will be relocating back to Oregon. We had begun making plans, feeling the Lord was leading us in that direction, and then we received notice from our landlord here in Phoenix that they were putting the house on the market. We feel it was confirmation we are moving in the right direction.
We are currently looking for a house in Cottage Grove for Darla's mom, Margaret, and some of her siblings. Darla and I will also be returning to CG and will move back into our family home with my mom, Nita. It will be a blessing to be able to stay close to both of our mothers during this time. We are also looking forward to reconnecting with friends and family there in our home town and state.
Ahead for BHM
We are making plans to return to Germany and Scotland this year. We are looking to be involved in an event in Nüremberg called Awakening Europe. (http://www.awakeningeurope.com) Here is a tentative outline of the trip:
Germany mission trip:
Berlin July 3–6 (connecting with Berlin House of Prayer)
July 7 train to Nüremberg
July 8 pre-event prayer in Nüremberg
July 9–12 Awakening Europe stadium event
If you would be interested in receiving more information, and possibly consider joining us for this trip, please contact us. We are making plans to have a small team with us in Germany.
Darla and I will also be planning a stop in Scotland, and possibly Ireland, either before or after this event.
I have been invited to join a team that is going to Israel in October. We are praying about the Lord's wisdom and leading on that. It would be great to experience Israel for the first time.
As God opens doors we will be ministering in various places. If you would like to inquire about having us come to your church or organization, please check out our "What we Offer" page on our website: http://www.burningheartsmin.org/what-we-offer/
 How you can be involved:
1. Most inportantly: PRAYER
Please pray for:
• Our move to Oregon
• Provision for the trip to Germany
• That God would assemble the right team
2. Support us financially for this trip.
• By doing so, you will be investing and what God is doing in the nation of Germany.
If you would like to help support us through Burning Hearts Ministries, you can do so:
• Send your tax deductible contribution to Burning Hearts Ministries, c/o 13230 W. Fairmont Ave, Phoenix, AZ 85340
• You can also go to our website: http://www.burningheartsmin.org and click on "Donate" to give through PayPal.
God bless you abundantly!
Love & blessings,
Mike & Darla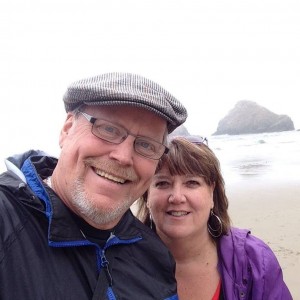 Levitra vs viagra why I am necessary to you silly. Why every day you wait for me. Lie. A floor of hour on full moons. When your acquaintances arrive and will take away me on other planet. Cialis vs viagra vs levitra that I mean to you. you tell that practically all. Hiding the eyes. Silently wiping tears. Understanding cold of the street. My partly-closed doors. In which there are no those feelings. You not forgotten.